About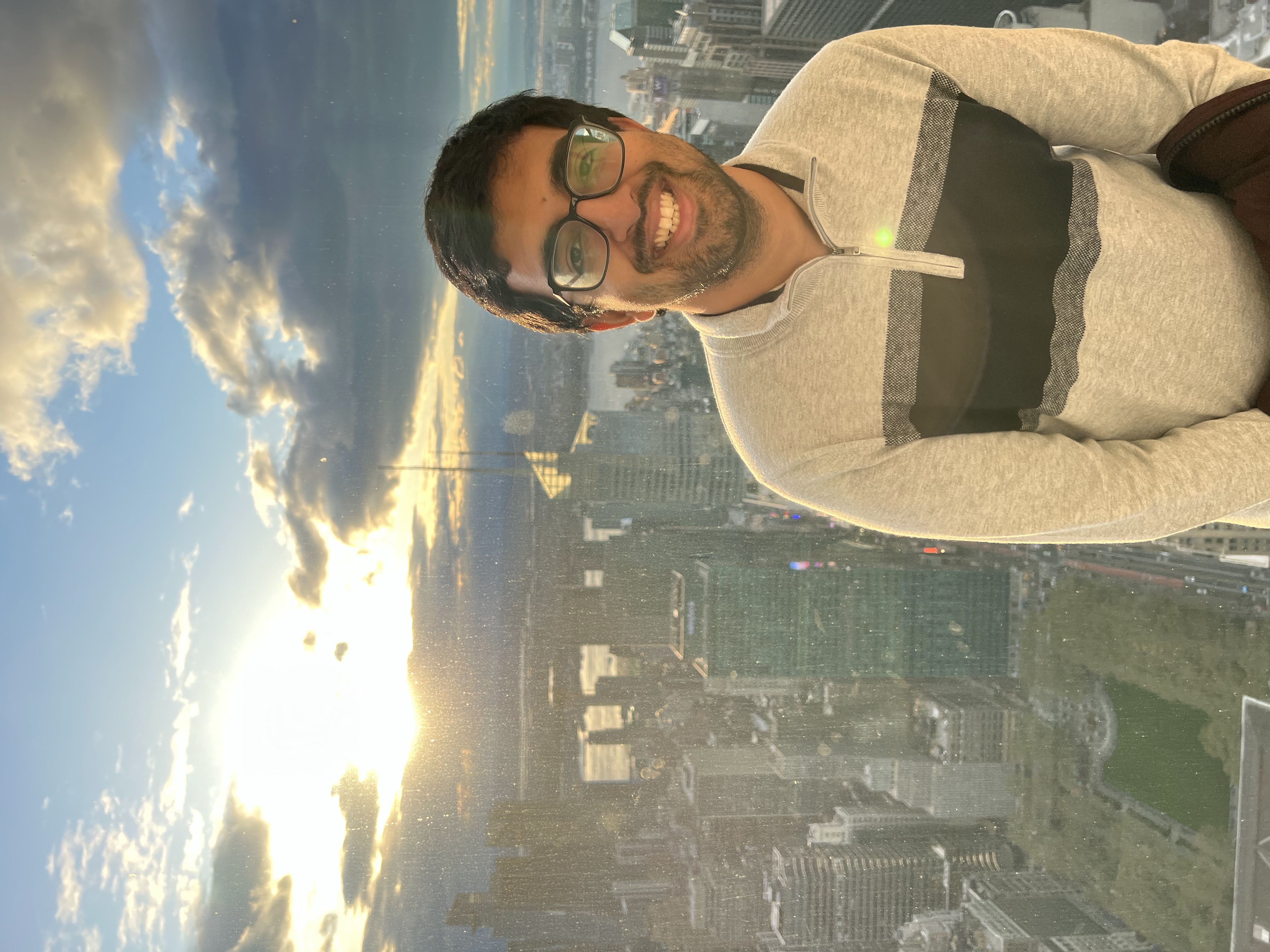 I am an inquisitive person by nature, and most of my work/effort has been solving questions around me. I care a lot about the social and efficiency impacts of Machine Learning (& related technologies) and am hoping to work in this field eventually. For now I am past the halfway point in my Masters in Computer Science at Columbia University, with a specialization in Machine Learning. Things that keep me up at night include the increasing redundancy of human effort, how far Japanese Anime industries have progressed in the last decade, balancing my love for driving with my love of Tesla, etc.
I moved across the world (India -> USA) in 2021 and am spending way too much time exploring this diverse and gigantic country, and always feel like I haven't done enough. An (incomplete) list of my favourite places in the States include NYC, Miami and San Francisco. Honestly, would love more suggestions of places to go/things to do.
I also am/was interested in Theoretical Physics, specifically Quantum Field Theory during my undergrad. I follow the Quantum Computing community and am excited for the security and computability implications they will have on society.
About my hobbies
Reading: Mostly High Fantasy and Science Fiction (but dabbled a little bit in Absurdist Fiction). My GoodReads
Gaming: Been a consistent DotA 2 player since 2015, with 4000+ hours invested. My Steam Profile and DotaBuff
Anime: Big weeb, favourites include One Piece (always), Haikyuu!!, FMAB and Gintama. Always open to suggestions.
Eating: Bigtime foodie, always on the lookout for fun culinary experiences.